Amber School Manager comes with all features included regardless of your plan.
Jantar - IH Split is a family-owned school with around 1800 students enrolling each year, which means a lot of time-consuming administrative work.
In 2015 we acquired Amber School Manager and started managing all our business processes through the platform. Within a year, we were able to save approx. 2000 hours on different tasks. Thanks to Amber SM, we received four Erasmus KA1 grants and one major KA2 grant. We became a certified Cambridge Assessment English Exam Centre and in 2019 we joined the International House affiliation and became Jantar – IH Split.
Today we cannot imagine running our school without Amber SM. It is a platform that integrates all of our business processes in a single online platform and brings us numerous benefits, from major financial savings to marketing tools and added value for our students.
Mirjana Sobin
Owner, Jantar - IH Split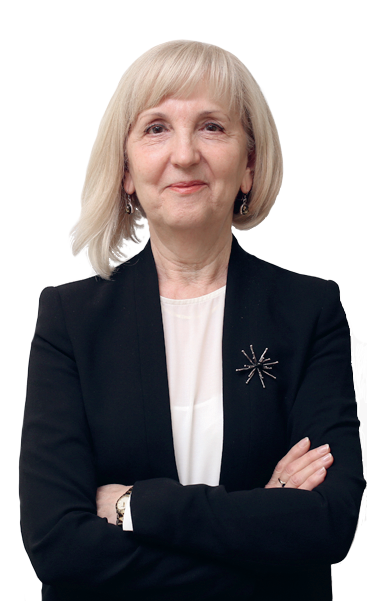 What are student hours? How do I determine this for my school?
Student hours are defined as the number of lessons (in academic hours) your school delivers multiplied by the number of students present on each of those lessons.
For example, if you enroll 10 students onto a 60-hour course, that gives you 10 x 60 = 600 student hours.
The easiest way to approximate the number of student hours your school delivers is to multiply the average number of students during one academic year with the average number of hours a course lasts.
Student hours for year = number of students x average duration of course
For example, a school with an average of 1000 students and an average course duration between 30 and 60 hours can expect to deliver 1000 x 45 = 45,000 student hours.
What can I do during the 1-month trial?
Anything! All features of Amber SM are included in every price tier, including the trial period. The trial period is treated the same way as the Startup tier.
What happens when the trial period ends?
If you want to continue using Amber SM after your trial period ends, you will need to add a credit card and subscribe to one of our plans. We will stay in contact with you during the duration of your trial and help you with anything you need.
What is included in the base price of Amber SM?
The base price includes:
Up to the noted number of student hours per year, calculated as the rolling average for the last 12 months

Additional student hours can be purchased – once your total base price reaches the price of a new tier, you receive all the benefits of that tier

Setup of 1 legal entity

Includes setup of 5 form templates

5 GB of storage space
Up to a certain number of emails sent, depending on your price tier - additional emails can be purchased

Startup: 100 emails/month
School: 200 emails/month
Academy: 500 emails/month
Organization: 1000 emails/month
Can I send emails through Amber SM?
Amber SM allows users to send various emails to students directly through the system. These range from basic login emails to complex ones, such as invitations to events, overdue payment reminders and general marketing campaigns. If your school requires more emails, additional emails can be added to your subscription. Basic emails aren't counted torwards your monthly email limit.
What additional services are offered?
Setup and maintenance of 1 extra legal entity – 50 EUR per month

Includes setup of 5 form templates

Online classrooms – 14 EUR per month per license

One license enables online meetings on one classroom

Additional emails – 20 EUR per month for 10,000 emails
Additional online training sessions – 40 EUR per hour

Live training sessions are available upon request – fees negotiable

We will soon offer extra storage space – we will disclose pricing once this is available
Additional form templates – 80 EUR one-time fee per form template
System customization and development services – 80 EUR per developer hour
Is there a limit to the number of users I can create?
No. Amber School Manager is priced based on the number of student hours your school performs, not the number of users inside your organization.
I want to cancel my subscription. Can I get a refund?
We don't offer refunds for cancelled subscriptions or any additional services.