Enrollments
Maximize your lead to student conversion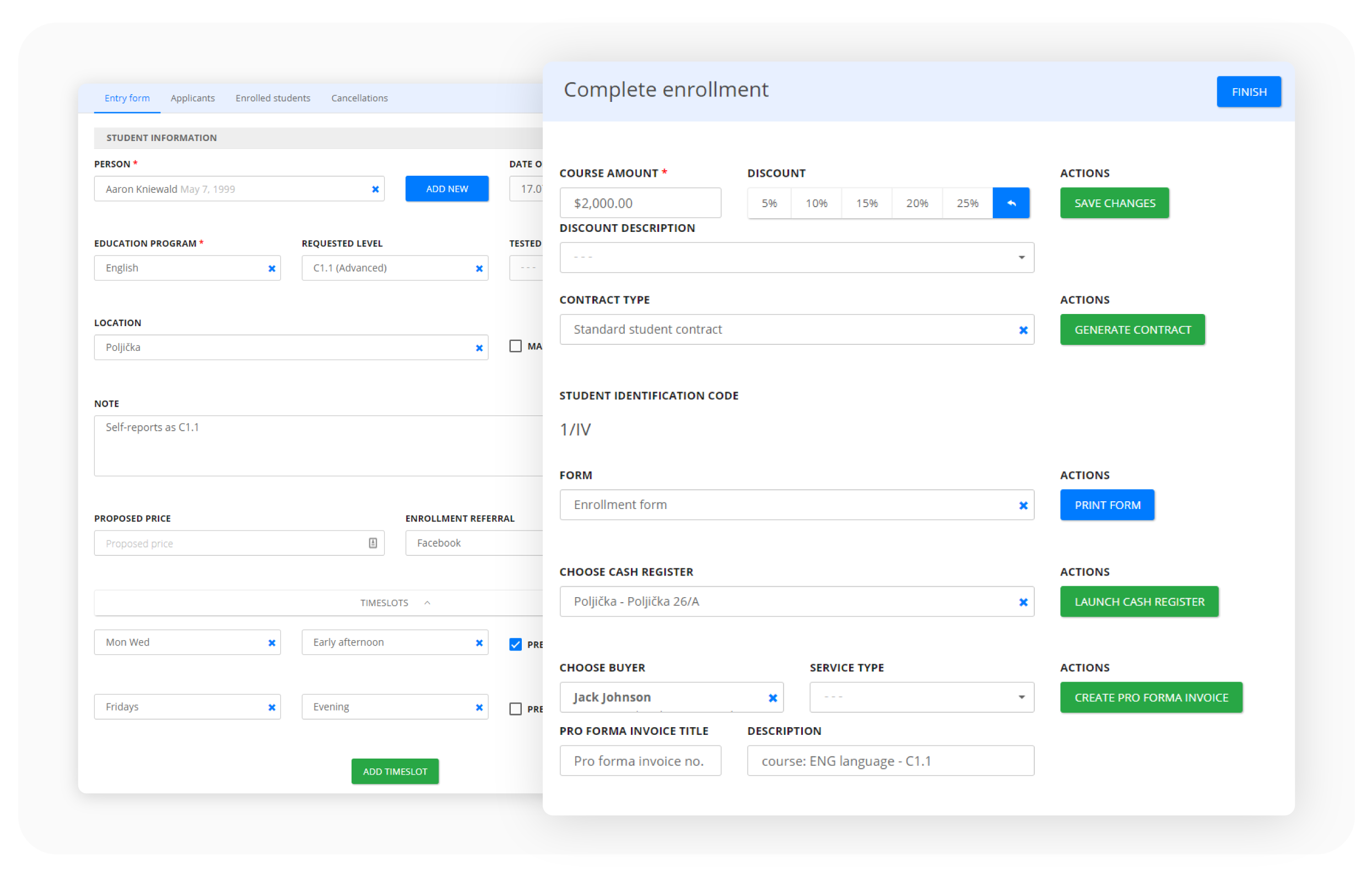 Student enrollments are among the most complex school activities, and at the same time probably the most important one. In addition to providing majority of school's income, every single enrolled student adds to school's branding and prestige. How many times has your school lost a potential student due to lack of appropriate enrollment mechanisms? Amber School Manager features full Enrollment Wizard that covers complete enrollment process for every student, from the moment they apply to the moment they are added to the group.
Know what your staff is doing
With activity log updated in real time, you have complete overview and control over every single action that your staff carries out during enrollments. This feature ensures full quality assurance, as it will not only eliminate embarrassing repetitive phone calls to applicants, but will also provide school owners and managers an insight into staff's enrollment efforts. After all, we expect our staff to do everything in their power to find a place for every single applicant.
Input applicants' preferences the easy way
Simple and user friendly interface allows input of necessary data hassle free. Enter standard data such as applicants' preferred courses, locations, schedules and other information provided at the time of their application.
Well organized applicant data allows for easy enrollment management
Browse through your applicants through multiple tabs (in progress, enrolled, cancelled), and filter them by application preferences. This allows for easy staff assignments, as well as quick and organized data searching and browsing. Track your conversion from leads to enrolled students through one simple interface.
Complete the enrollment process with a click of a mouse
Add students to groups with single clicks, automatically generate and print out their contracts, enrollment documents and other user-defined documentation, and take their down payments through integrated cash registers.
Never lose information about new applicants again
AMBER SM's digital student database ensures that once applicants are added into the system, all their application information remains secure on our server – forever!
Still not convinced?
Try Amber SM for yourself with a 1-month free trial.